Just because you kill a bunch of people doesn't mean you become a celebrity. This was clearly something that this demented serial killer wasn't aware of.
In this article, you'll discover some of the most interesting facts about David Berkowitz aka "The Son of Sam," a man who terrorized New York City during the 1970s.
1. David Berkowitz wasn't his real name at birth
David Berkowitz is the name of a serial killer who was born Richard David Falco on June 1, 1953. The reason why his name was changed is that his mother, Elizabeth "Betty" Broder, gave him up for adoption shortly after he was born.
Whether or not she really wanted to do this or she was afraid of the repercussions of his real father Joseph Klineman remains an open question, but this could have played a part.
The infant was adopted by a relatively well-off Jewish middle-aged and childless couple named Pearl and Nathan Berkowitz. They were Jewish Americans, just like his mother, who lived in the Bronx.
Even though Berkowitz is fairly intelligent, he didn't like school and started committing petty crimes at an early age. He constantly got in trouble but nothing serious enough to attract the attention of the police.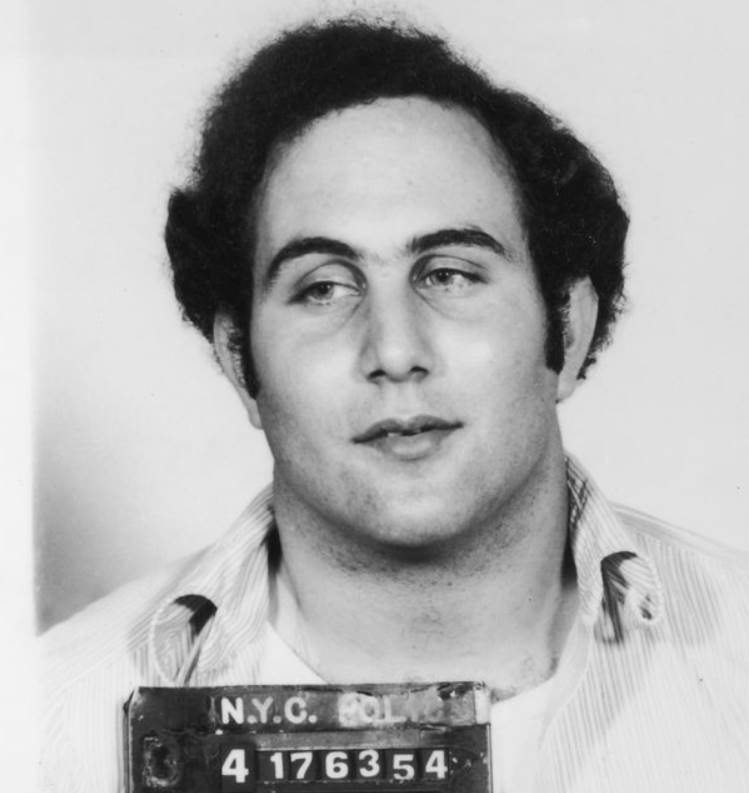 2. He killed half a dozen people and wounded 7 more
His adoptive mother died when he was 14 years old and things went clearly downhill from then on. He hated his new stepmother and because of that he enrolled in the United States Army and served in Fort Knox and overseas in South Korea.
The real starting point of the serious trouble ahead is believed to have been his discovery of the fact that he was adopted as a child, something he was clueless about all this time.
In that sense, this is kind of the same trigger that Ted Bundy might have had around the same time in the early 1970s.
Psychologists have referred to this event as the "primary crisis" in his life and the moment that he completely lost his sense of identity, resulting in him losing the plot and starting to commit heinous crimes.
He eventually ended up killing 6 people and wounding 7 more in New York City (particularly Queens) during a crime spree that lasted between July 29, 1976, and July 31, 1977.
3. He wanted media attention by leaving letters at the crime scenes
Wait, does this sound familiar to you?
That's because leaving messages for the police to find is something that more serial killers did.
Some of these include the Zodiac Killer (who even left complicated riddles, some of which have never been cracked), and the BTK Killer, the dumb version of the Zodiac.
In one of his letters, he mentioned that he was the "Son of Sam," something that would end up becoming his nickname. The letters were addressed to both the police and the media.
These letters ended up being published in the newspapers, possibly the main reason why Berkowitz had left them in the first place.
The first letter was addressed to NYPD Captain Joseph Borrelli and read:
I am deeply hurt by your calling me a women hater. I am not. But I am a monster. I am the "Son of Sam." I am a little "brat". When father Sam gets drunk he gets mean. He beats his family. Sometimes he ties me up to the back of the house. Other times he locks me in the garage. Sam loves to drink blood. "Go out and kill" commands father Sam. Behind our house some rest. Mostly young—raped and slaughtered—their blood drained—just bones now. Papa Sam keeps me locked in the attic, too. I can't get out but I look out the attic window and watch the world go by. I feel like an outsider. I am on a different wave length then everybody else—programmed too kill. However, to stop me you must kill me. Attention all police: Shoot me first—shoot to kill or else. Keep out of my way or you will die! Papa Sam is old now. He needs some blood to preserve his youth. He has had too many heart attacks. Too many heart attacks. "Ugh, me hoot it urts sonny boy." I miss my pretty princess most of all. She's resting in our ladies house but I'll see her soon. I am the "Monster"—"Beelzebub"—the "Chubby Behemouth." I love to hunt. Prowling the streets looking for fair game—tasty meat. The wemon of Queens are z prettyist of all. I must be the water they drink. I live for the hunt—my life. Blood for papa. Mr. Borrelli, sir, I dont want to kill anymore no sir, no more but I must, "honour thy father." I want to make love to the world. I love people. I don't belong on Earth. Return me to yahoos. To the people of Queens, I love you. And I wa want to wish all of you a happy Easter. May God bless you in this life and in the next and for now I say goodbye and goodnight. Police—Let me haunt you with these words; I'll be back! I'll be back! To be interrpreted as—bang, bang, bang, bank, bang—ugh!! Yours in murder Mr. Monster
The second one was addressed to Daily News columnist Jimmy Breslin and read:
Hello from the gutters of N.Y.C. which are filled with dog manure, vomit, stale wine, urine and blood. Hello from the sewers of N.Y.C. which swallow up these delicacies when they are washed away by the sweeper trucks. Hello from the cracks in the sidewalks of N.Y.C. and from the ants that dwell in these cracks and feed in the dried blood of the dead that has settled into the cracks. J.B., I'm just dropping you a line to let you know that I appreciate your interest in those recent and horrendous .44 killings. I also want to tell you that I read your column daily and I find it quite informative. Tell me Jim, what will you have for July twenty-ninth? You can forget about me if you like because I don't care for publicity. However you must not forget Donna Lauria and you cannot let the people forget her either. She was a very, very sweet girl but Sam's a thirsty lad and he won't let me stop killing until he gets his fill of blood. Mr. Breslin, sir, don't think that because you haven't heard from me for a while that I went to sleep. No, rather, I am still here. Like a spirit roaming the night. Thirsty, hungry, seldom stopping to rest; anxious to please Sam. I love my work. Now, the void has been filled. Perhaps we shall meet face to face someday or perhaps I will be blown away by cops with smoking .38's. Whatever, if I shall be fortunate enough to meet you I will tell you all about Sam if you like and I will introduce you to him. His name is "Sam the terrible." Not knowing what the future holds I shall say farewell and I will see you at the next job. Or should I say you will see my handiwork at the next job? Remember Ms. Lauria. Thank you. In their blood and from the gutter "Sam's creation" .44 Here are some names to help you along. Forward them to the inspector for use by N.C.I.C: "The Duke of Death" "The Wicked King Wicker" "The Twenty Two Disciples of Hell" "John 'Wheaties' – Rapist and Suffocator of Young Girls. PS: Please inform all the detectives working the slaying to remain. P.S: JB, Please inform all the detectives working the case that I wish them the best of luck. "Keep 'em digging, drive on, think positive, get off your butts, knock on coffins, etc." Upon my capture I promise to buy all the guys working the case a new pair of shoes if I can get up the money. Son of Sam
Clearly, the writings of a demented madman, don't you think?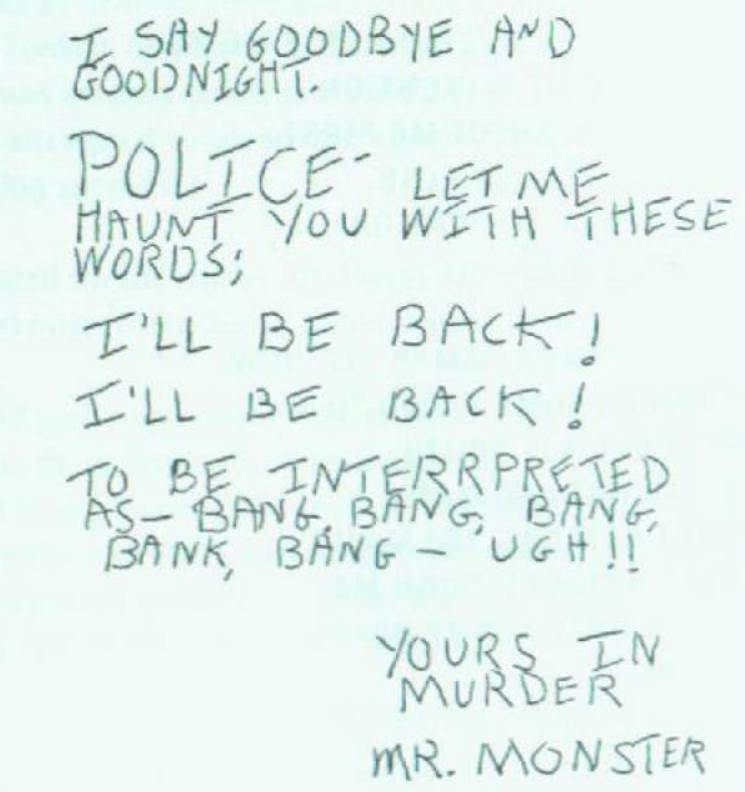 4. An important law was enacted because of the Son of Sam
The intense media coverage was something that Berkowitz clearly enjoyed, both before and after his arrest and subsequent trial. That's why an important act was passed shortly after called the "Son of Sam Laws."
This law prohibits a convicted criminal to directly benefit from works related to his crimes, such as a book or a movie. This law was passed out of fear that Berkowitz might capitalize on his crimes.
This also means that any proceeds can instantly be seized by the government to compensate the victims, something obviously more important.
5. He was sentenced to 25 years to life in prison, 6 times
Berkowitz murdered his victims by shooting them with a .44 Special caliber Bulldog revolver. That's why he's also sometimes referred to as the ".44 Caliber Killer."
He ended up being sentenced to 25 years to life in prison for each of the 6 murders he committed after being found fit to stand trial by a team of psychologists.
This remarkably means that this man who took the life of 6 people is up for parole, a process that started in 2002 and which will continue for the rest of his life every two years.
While in prison, he once mentioned that he simply wants to stay in prison and that he has come to terms with his sentence. This means that he doesn't even want to be released, a notion that is quite "unrealistic" to begin with.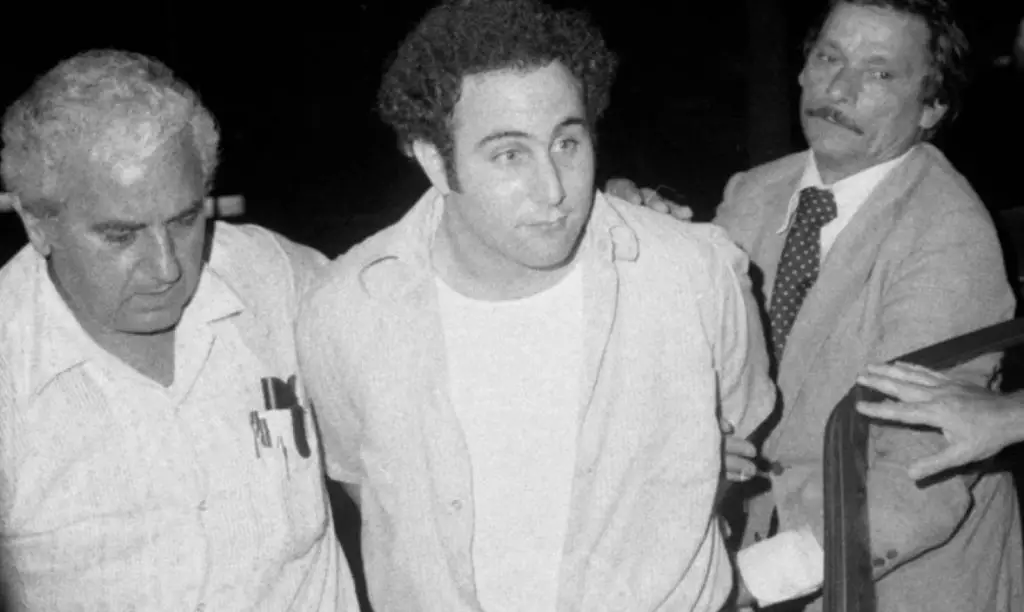 More interesting facts about David Berkowitz
6. Even though the murder spree officially started in July 1976, he already committed a heinous crime the year before. On Christmas Eve of the year 1975, he stabbed two girls in Co-op City.
The youngest victim, a 15-year old girl named Michelle Forman, was stabbed severely and had to stay in the hospital for 7 days before recovering from her wounds.
7. He actively sought out young females to murder and committed his crimes in the New York boroughs of the Bronx, Queens, and Brooklyn.
All of the victims except one were a couple, many of whom were sitting inside a car while they were shot at.
8. He originally referred to himself as the "Son of Sam" and claimed that his former neighbor, a man named Sam Carr, had a black Labrador Retriever.
He claimed that this dog was possessed by the devil and ordered him to kill young females so he could drink their blood. Even though he initially stuck to this story after being arrested, he eventually admitted that it was a hoax.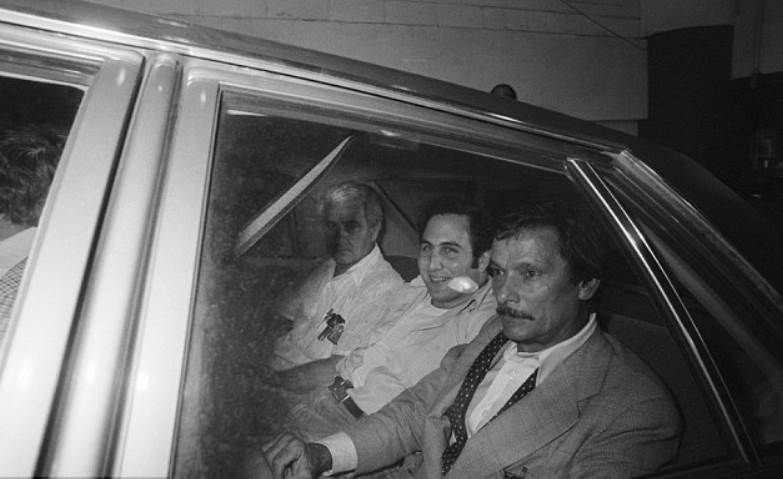 9. The reason why he was eventually caught was that he received a parking ticket just near the location where he committed his final murder. A woman had seen the incident and reported it to the police.
The detectives on the case eventually tracked all cars that received a ticket that day in the area. They ended up finding a handgun in the backseat of Berkowitz's car along with loads of other incriminating evidence, leading to his subsequent arrest.
10. The first words that came out of his mouth following his arrest were reported: "Well, you got me. How come it took you such a long time?"
11. When the police searched his apartment in Yonkers, New York, they found a diary that he had kept since he was 21 years old. It features detailed descriptions of hundreds of arsons that he committed all over New York City.
It's possible that the number of arsons he committed was up to 1,400. This incredible number means that he probably started fires all across the city about every week.
12. Berkowitz will spend the rest of his life in prison, even though he became an Evangelical in 1987. Since then, he has continuously expressed remorse for his crimes and even denounced the use f violence on multiple occasions.
All we can say to this is: Too little, too late!