In the early 20th century, one of the most prolific serial killers in American history left a trail of bashed-in skulls in several small towns along the Southern Pacific railroad line.
The story becomes even more intriguing knowing that this self-proclaimed female mass murderer was only 17 or 18 years old at the time she committed these heinous crimes.
In this article, we'll take a closer look at some of the most interesting facts about Clementine Barnabet and the so-called "Voodoo murders," an incredibly mysterious episode in human history.
1. She was born and raised in the US State of Louisiana
Clementine Barnabet was an African American girl who is believed to have been born in the year 1894 in the city of St. Martinville, Louisiana. Her parents were named Nina Porter and Raymond Barnabet and she had a brother named Zepherin.
The family was completely under the influence of the abusive father Raymond who was described as a sharecropper but also a career criminal.
The family ended up moving to Lafayette, Louisiana, in 1909, in an area referred to as the "back part of the town," meaning the poorest area of all.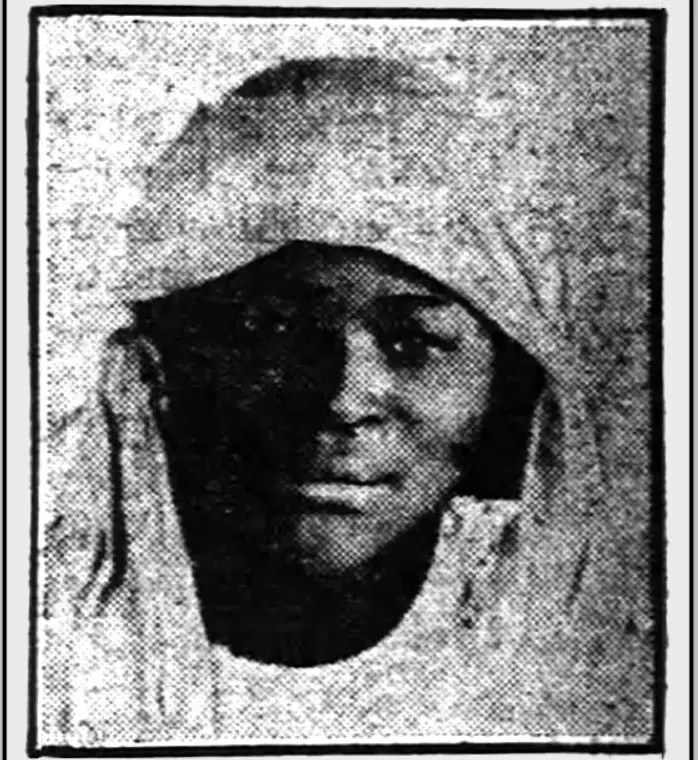 2. It's possible that the first murder took place in November 1909
It's unclear whether or not the first murders took place in 1909 or 1911.
There has never been an official connection between a crime that occurred in November 1909, the murders of a woman named Edna Opelousas, and her three children, who were killed in Rayne, Louisiana.
This was mainly because of the gap between the next murders, which only occurred in January 1909. These were the murders of Walter Byers, his wife, and their son, in Crowley, Louisiana.
3. The description of all the murders read "Brained with Ax"
Even though crimes were rampant in the back part of the city, the brutality of these murders clearly set them apart.
That's not unusual because the newspaper title exactly described what had happened as the victims were "brained with an ax." This simply means that the victim's skull was cracked open with an ax.
A minimum of twelve African American families ended up being slaughtered in the middle of the night in this horrific manner in 1911 and 1912.
4. Barnabet ended up confessing to 35 murders
The murder method was gruesome, which makes it all the more surprising that only Clementine Barnabet was convicted of any of these crimes.
Her father Raymond was arrested in connection to the murders and put on trial in October 1911. Both Clementine and her brother Zepherin testified against their father and mentioned they feared for their lives in case he was set free.
The fact that the murders continued while Raymond was in prison eventually lead to his (brief) release. The confessions eventually ended up being enough for his ultimate conviction.
When blood from recent murders was found on the clothes and in the room of Clementine, she eventually became the main suspect, along with her brother Zepherin.
While in police custody, she initially confessed to 17 murders but ended up confessing to a total of 35 murders. Even more remarkably, the murders didn't stop then as well.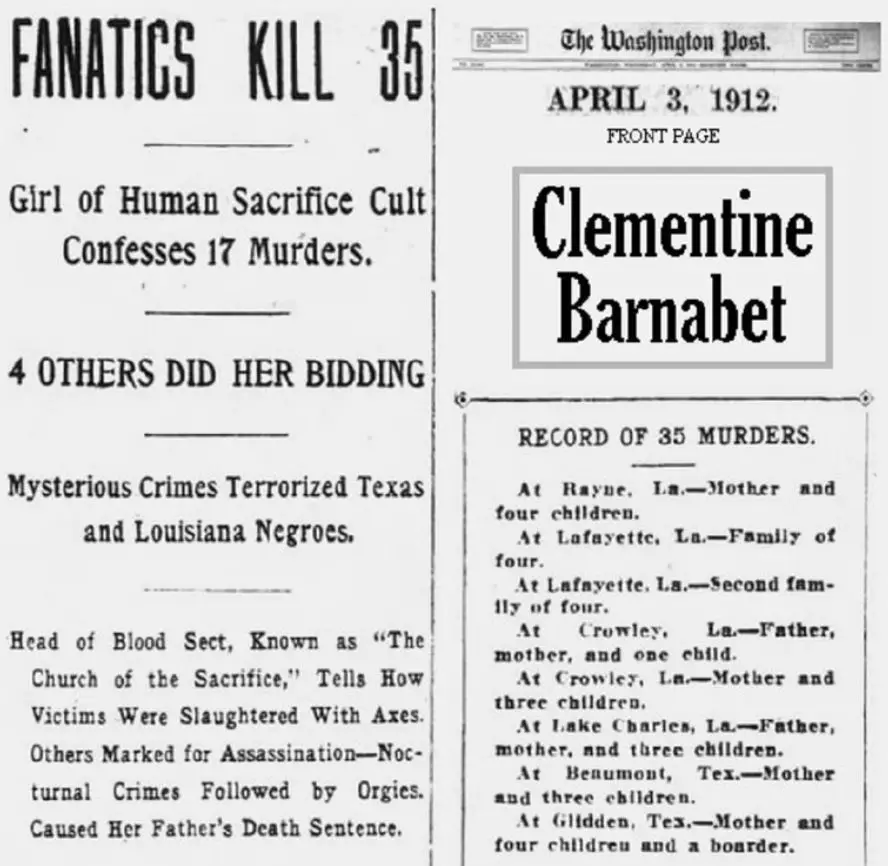 5. She was mysteriously released from prison and simply disappeared
The confession of Clementine was enough to sentence her to life in prison. Because of the heinous nature of the crimes, she ended up being sent to the Angola State Penitentiary in October 1912.
The following year she tried to escape from the prison but was caught the very same day in July 1913.
In a bizarre turn of events, Clementine ended up being released from prison in August 1923, after serving just 10 years of her life sentence.
Granted, she was never convicted of all 35 murders but just one, but this remains one of the weirdest decisions in American criminal history.
The reason mentioned was a "surgical operation" that presumably cured her, even though she was considered to be fully sane at her trial.
What happened to Clementine Bernabet after her release from prison?
Nobody knows for sure!
More interesting facts about Clementine Barnabet
6. The motive behind the crimes has been described as some sort of voodoo ritual. Bernabet and her accomplices were part of the so-called "Church of Sacrifice" which had its roots in the Christ's Sanctified Holy Church from Lake Charles, Louisiana.
One of the main reasons why this link was made is because Clementine mentioned during her confession that she was given a voodoo charm that would protect her during her crimes known as "conjure bags."
7. This particular lucky charm was not only meant to protect Clementine and her accomplices from bodily harm, but also the authorities while committing their crimes.
Clementine apparently mentioned to authorities that she committed her first murders just to test whether or not this voodoo charm worked. Whether or not any of this is true has never been discovered.
8. According to Dr. Jeff Anderson, it's pretty certain that Clementine was just one of the multiple people who committed the murders, even though she was the only one who admitted to all of them.
The fact that the murders continued while she, her father, and her brother were in jail is proof of this.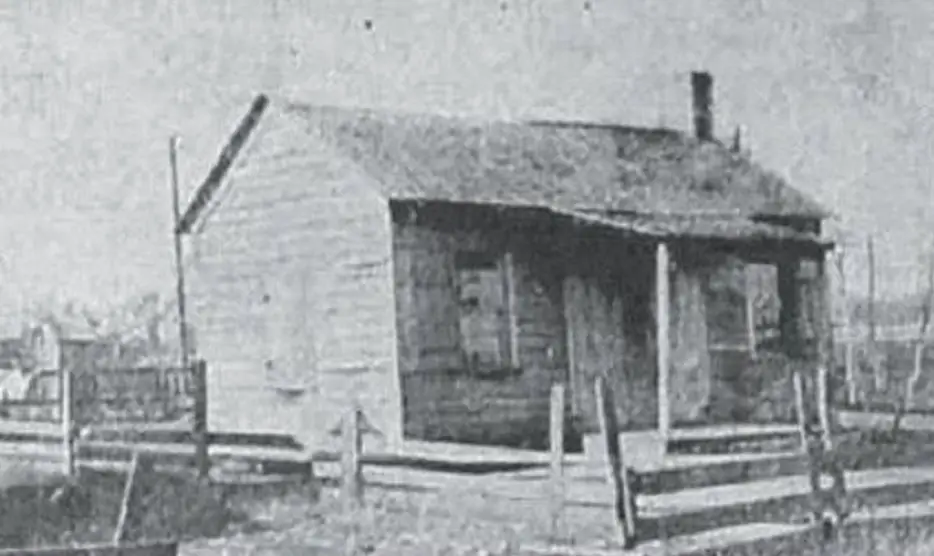 9. An equally remarkable notion about the so-called "voodoo murders" is that this wasn't the only murder spree. Less than a decade later, the "Axeman of New Orleans" committed similar crimes and murdered 6 people and similarly injured 6 more.
More than a decade earlier, between 1884 and 1885, a serial killer who is known as the "Servant Girl Annihilator" or "Austin Axe Murderer" killed at least 8 women in the city of Austin, Texas. These horrendous crimes have never been solved.
10. While her father was in prison, Clementine claimed that her father was the mastermind behind all of the murders, a story that was proven to be false when the murders continued while he was in prison.
The fact that she continued to give contradicting statements makes her story pretty unreliable and further makes us assume that she didn't commit all of the 35 murders.
11. Following the murders of Felix Broussard, his wife, and their three children, the murderer(s) left behind a message on the wall that read "When he maketh the inquisition for blood, he forgetteth not the cry of the humble."
This message was signed with "Human Five," which is further proof that a gang of people was responsible for the murders.
12. Even though her defense attorneys claimed that Clementine was insane, she ended up standing trial which indicates she was sane at the time of the murders.
She was released due to a "procedure" that "restored her to her normal condition." Her escape attempt was forgotten less than a decade later as well as she was released because of "good behavior" after just 10 years.
Times were certainly different in the southern part of the United States over a century ago, but this turn of events can't be explained, nor has it by anybody who examined the case.