When somebody murders nearly 2 dozen men and boys, then this person can easily be classified as one of the most prolific serial killers in history.
In this post, we'll take a closer look at some interesting facts about Ronald Dominique, a man who ended up on one of the least enviable lists in history!
1. Dominique grew up in poverty in Louisiana
This evil serial killer who ended up being referred to as the "Bayou Strangler" was born Ronald Joseph Dominique on January 9, 1964, in Thibodaux, Louisiana. This is the parish seat of Lafourche Parish in the southeast of the U.S. state.
He grew up in a trailer park on the outskirts of the city, which pretty much means that the conditions he grew up in weren't that great. His parents had low-paying laborer jobs so poverty was on the menu most of the time.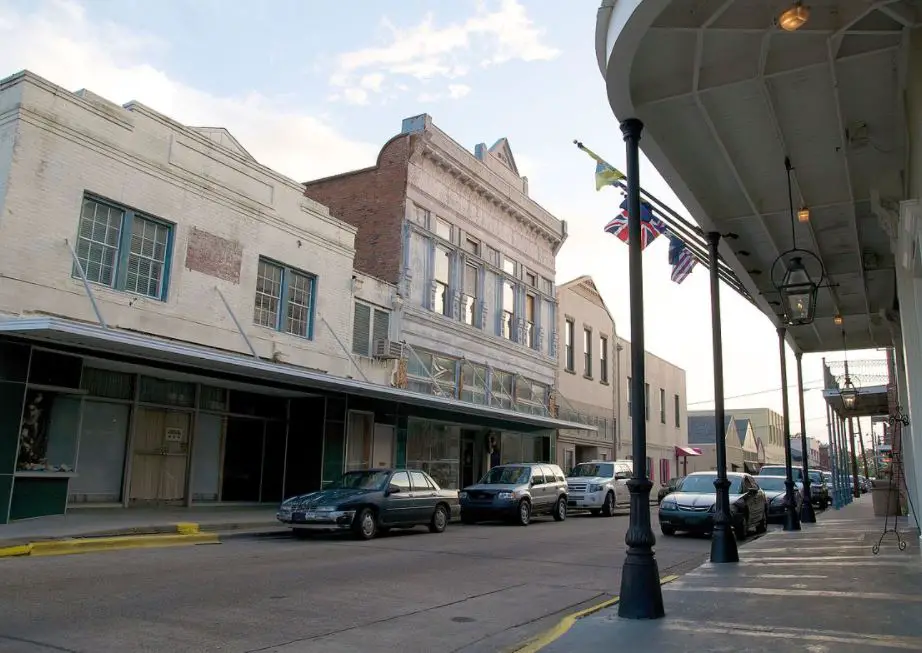 2. He's gay but initially denied the rumors
Regardless of the situation, Dominique was still able to attend high school and graduated in 1983. He subsequently entered the Nicholls State University in Thibodaux and studied computer science, but quickly dropped out.
During his school years, he was often bullied as he suffered from low self-esteem because of his weight problem. He also found out that he was gay at the end of high school but kept this revelation secret.
When he started visiting gay bars and was spotted by his classmates, he promptly denied that he was homosexual to avoid being bullied once again.
3. He often dressed up as his ultimate idol
After his school years, he became a regular customer in the city's gay scene and often dressed up as his ultimate idol, American singer Patti LaBelle. Needless to say that he lost his sense of shame about his sexuality at this point.
Even though he was no openly gay, he never managed to establish a serious relationship, mainly because of his melancholic character. Because of this, he was also looked down upon in the gay community which obviously didn't help as well.
4. He was forced to live with his mother and older sister
Another major issue in his life was the fact that he didn't get a degree which only allowed him to get low-paying jobs. He never even managed to keep a steady job and was fired frequently, resulting in financial problems as well.
This means that he wasn't able to get his own place and was forced to live with his mother and older sister for extended periods of time in his adult life.
5. Petty misdemeanors eventually turned into serious felonies
Despite being the average loser who lived with his mother as an adult, there weren't that many signs that he would become one of the most prolific serial killers in American history during the 1980s. He was arrested once on June 12, 1985, on sexual assault charges, but these were committed by telephone and only resulted in a $75 fine.
He was arrested again in 1994, this time for drunk driving, but got away with a fine once again.
It wasn't until August 25, 1996, at the age of 34, that he was arrested for his first felony. He allegedly raped a man in his sister's house and eyewitnesses confirmed the story. A sentence here might have saved a lot of lives in the future, but since the investigators were unable to locate the victim, Dominique was released and not even charged.
He would later claim that this was a turning point in his life and he lost all sense of right and wrong, staying in a constantly negative state of mind.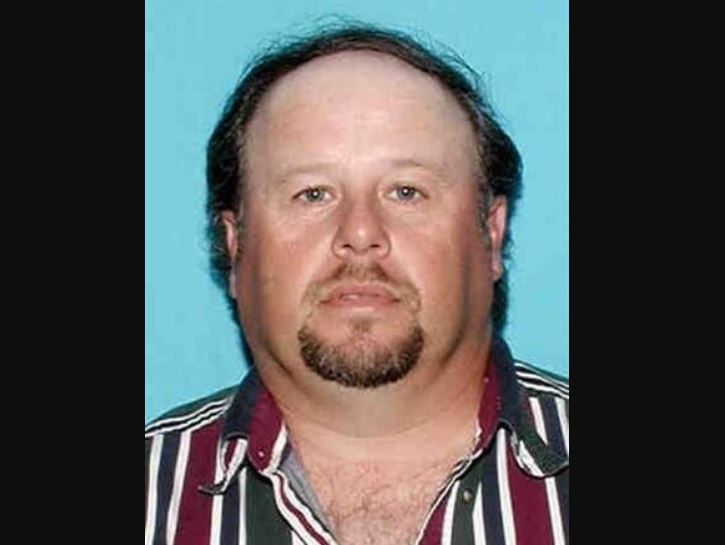 6. He lured his victims with a particular story
His modus operandi for committing the murders was pretty much the same all the time. He lured potential victims who appeared to be either homeless or drug addicts with a fake story.
He first assured them they would get a place to stay for the night and told them that his girlfriend was willing to have sex with them. After this, he provided them with alcohol and told them that his girlfriend was into bondage, and offered to tie them up before she entered the room.
Once they agreed, he would rape and strangle them before depositing their remains in the countryside of one of 6 local parishes.
7. Dominique committed his first murder in the summer of 1997
The murder spree started in the summer of 1997 when a 19-year-old man named David Mitchell was looking to find a ride to a friend's house after returning from a wedding anniversary, never to return home afterward. Remarkably, his first victim didn't fit the pattern of homeless and drug-addicted victims.
This would be the first time he used his evil tactics to lure victims into his own room before brutally raping and murdering them. He would eventually end up killing at least 23 men and boys between the age of 16 and 46.
He committed his final murder on October 14, 2006, a short period before he was arrested for the murder spree.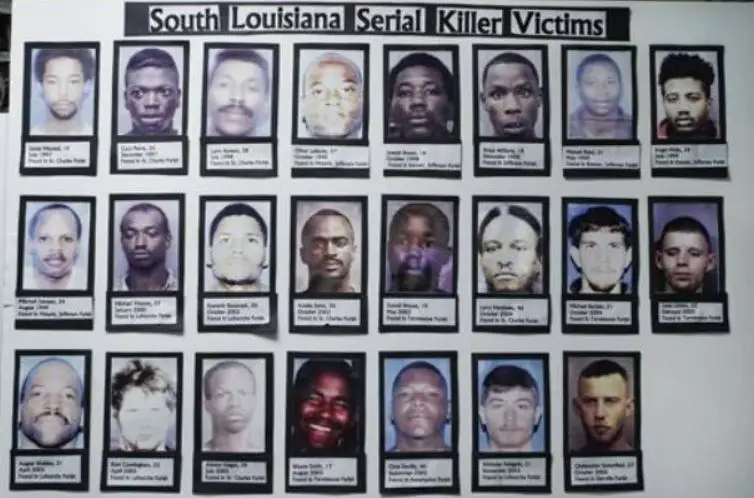 8. He was finally arrested in December of 2006
Dominique met his demise when one of his potential victims called the police in November 2006. Ricky Wallace, a drug addict who had often been in trouble with the police before, told the story about Dominique's girlfriend and how he offered to tie him up. Because he refused, Dominique let him go.
His testimony wasn't believed at first because of his dubious past, but Dominique was still brought into the police station for questioning and a blood sample was taken.
When the DNA of this blood sample matched the DNA left behind by the killer during some of the murders tied to the "Bayou Strangler," he was immediately arrested, something that happened on December 1, 2006.
9. He blamed his victims after he confessed to 23 murders
He clearly knew that the game was over so he instantly confessed to 23 murders and revealed details about the murders that only the killer could know to detectives.
He also made plans before his arrest because he moved out of his sister's house and into a homeless shelter. What's remarkable about this is that he claimed that he did this to avoid his sister from being burdened with the event of his arrest.
While he appeared to be full of compassion for his sister, he was much less so when it came to his victims. Even though he confessed to the murders, he blamed the 23 victims for having addictions and claimed that they voluntarily agreed to be tied up to earn money.
This was obviously nothing more than a pathetic excuse of an equally pathetic serial killer.
10. This sick serial killer is never leaving prison again
The best part about the horrible story of Ronald Joseph Dominique is that he will never leave prison alive again. To avoid the death penalty he made a deal with prosecutors and after being found guilty of these despicable crimes on September 24, 2008.
He pleaded guilty to 8 murders of the 23 he initially confessed to and was subsequently sentenced to eight life sentences without the possibility of parole. That's the end of one of the worst serial killers in American history who is responsible for the murder of nearly 2 dozen people!